August 10 ,2018
Flood sensors what are they?
Is there a sensor out there that can detect water?
Do you ever worry about what would happen if you came home to a flooded basement or home?  Imagine coming home from vacation and having traveled for hours only to find your house or basement flooded.  It would be a nightmare! On average, it costs approximately $2,554 to clean up and repair water damage in a home. What if there was a sensor out there, that linked right to your security system that could alert you as soon as water was detected in your home?
How do flood sensors work to protect your home
Flood sensors are devices installed to assist in preventing damages caused by water within a house or business.  When the sensor comes in contact with water from a leak, backed up sewage,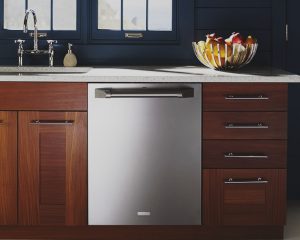 or even a water that has come in from outside the home, the sensor then sends signal to your security system alerting you immediately.
Flood sensors can be installed anywhere in your home especially in areas prone to possible water damage or leaks.  They should also be installed in all rooms that have water-based appliances such as the dishwasher. It is always recommended by the security installation professionals at Cornerstone Protection that water sensors also be placed:
Near water pipes
Under the sinks.
Close to a washer.
In the basement
Crawl spaces
Near water heaters
These areas have a higher risk for the possibility of water damage occurring.
What do flood sensors look like?
The flood sensors that are installed at Cornerstone Protection are 2.5"H x 1" W x 0.5"with two probes touching the ground ,that wirelessly transmitter within  600ft (200M) signal range. As soon as two probes come in contact with water, an alert is transmitted directly to your security panel.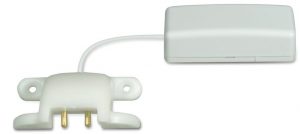 What are the benefits of installing a flood sensor
They are integrated with you security panel.  Meaning you will receive alerts just like you would if your security alarm was triggers.
They help protect you against possible water damage. Notifying you as soon as water in detected within you home.
Flood sensors have a battery life of approximately 4 years.  Your security panel will notify you when the battery is low, just like it would for your security system.
Every flood sensor is made with a tamper proof casing.  If a pet or child tampers with the sensors damaging it, you are notified just like you would be if water is detected.
The thought of fixing a home with water damage can be scary.  But with a flood sensor you can alleviate some of that worry. You'll never come home to the surprise of water in your home with flood sensors installed.